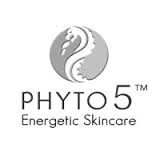 Phyto 5 (Swiss made cosmetic line)
Five elements method (Earth, Fire, Metal, Water and Wood), bio and Eco certified.
en.phyto5.ca
For order please email us.
---

A vast array of ALL NATURAL products ranging from flavoured massage oils, Stevia Drops Sweeteners, all natural lip balms, Sweet Lips (lip balm sweetened with stevia), all natural deodorant, all natural     hair moisturizers and more!! Body Butters are also one of our newest additions to our exciting product line up!!
All Spa Smart site visitors receive special discounts at www.raspberrymint.ca:
30%OFFSPASMART  (direct payment at supplier website)
10% OFF If you have a spa gift card and would like to redeem it for Stevia products, please email us product(s) you are interested in, shipping address and a gift card information.